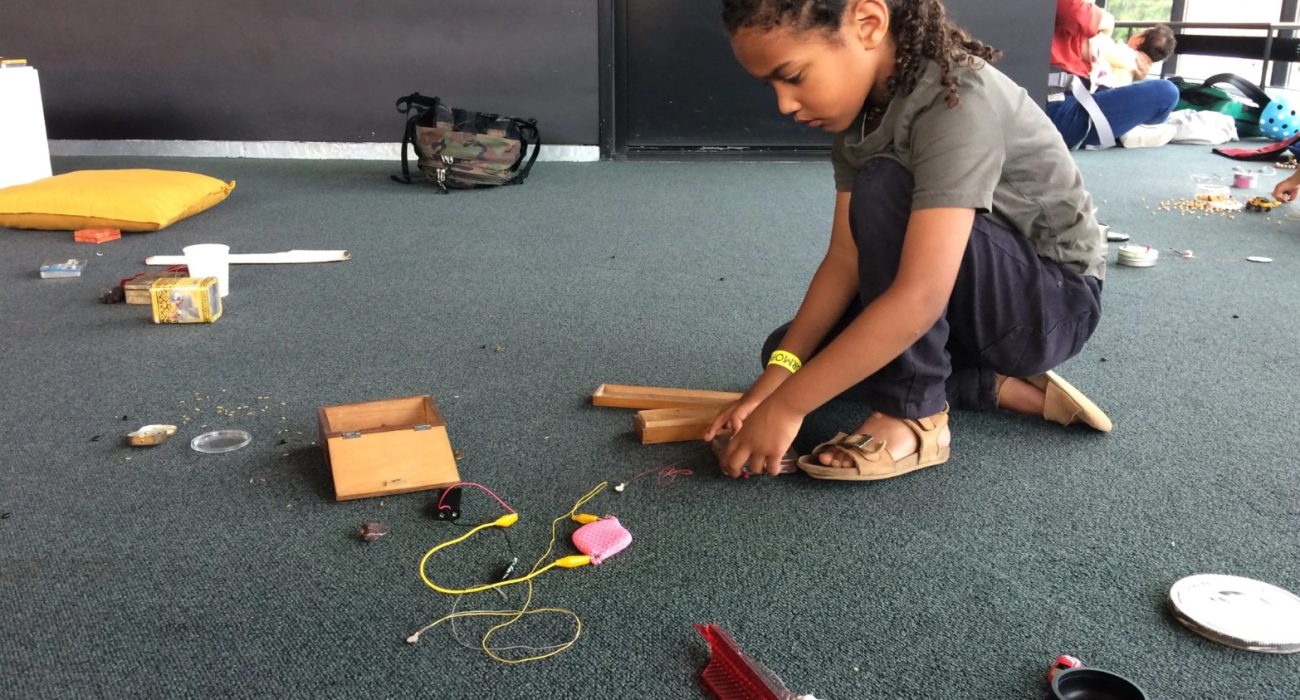 555 bugs – workshop
Tickets and more info HERE
A workshop with children where Maria talks and create a simple conductivity circuit. Each child learns to make a simple circuit from the prepared parts: electronics, batteries and tactile buttons.
For children from 5 years old / for approximately 12 people.
This workshop is co-funded by OVERTOON and the Creative Europe program of the European Union within the frame of Oscillations – Exercises in resilience.
28 August 2022
SOA 2022
Lisbon, Portugal