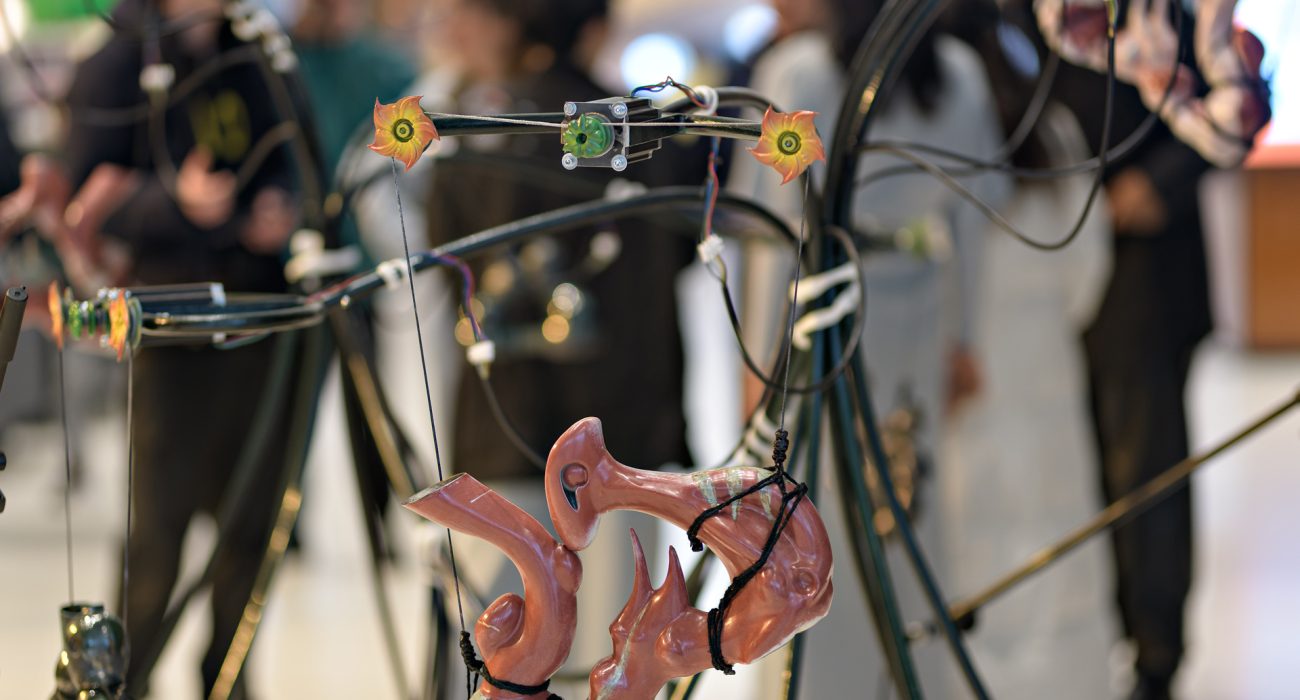 Vica Pacheco, Gaudeamus Festival
Innovation and progress come from the bottom up. That is why Gaudeamus presents, stimulates and supports radical sounds by innovative artists. The annual Gaudeamus Muziekweek is the oldest music festival in the Netherlands and has been taking place in Utrecht since 2011.
For the entire duration of Gaudeamus Festival 2023 you can view the kinetic sculpture Mitote by the Mexican artist Vica Pacheco in Museum Speelklok. This museum for self-playing musical instruments is a long-standing partner of Gaudeamus Festival. The installation can also be seen after the festival up to and including 3 November. Vica developed the installation during her residency at iii.
'Mitote' is a term from contemporary Mexican popular culture used to define a riot or a party. In earlier times the term was associated with a Mayan creation myth. In Mitote the artist conceives a kinetic sculpture which she refers to as the Bionic Mangrove, where zoomorphic creatures emit their songs thanks to the energy of the components of this tree.
07 September - 10 August 2023
Museum Speelklok
Utrecht