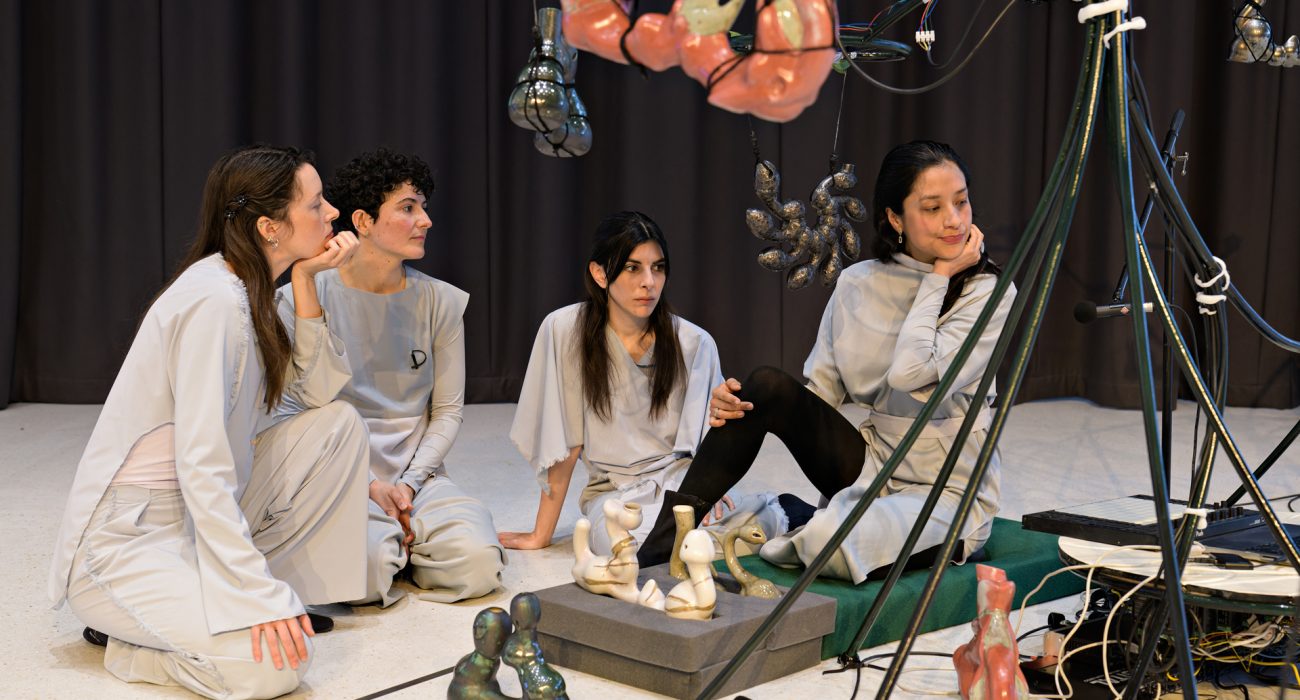 Vica Pacheco at ITGWO
nto The Great Wide Open (ITGWO) is a multi-day, pop-cultural festival on the Wadden Islands that features music, art, literature and film. ITGWO aims at several generations of progressive arts enthusiasts and is organised by a non-profit foundation, with a team of professionals from all sectors of the creative industries.
Vica Pacheco is an artist and musician from Oaxaca, in the south of Mexico. Her practice is rooted in experimental music and composition, but she also works with ceramics and 3D animation. Pacheco lives and works in Brussels. At ITGWO Vica will be presenting Mitote, Ollin – a work she developed during her residency at iii.
The kinetic installation Mitote is named after the Mexican slang for party and protest. The dance performance Ollin , which means 'constant movement' in Nahuatl (the original language of Mexico and other parts of Central America), is performed by Vica with dancers Siet Phorae, Francesca Mariano and Fernanda Soberón. The installation and subsequent dance performance form a ritual in which minimalistic and repetitive movements and sounds bring the listener to an expanded state of consciousness.
30 August - 03 September 2023
ITGWO
Vlieland