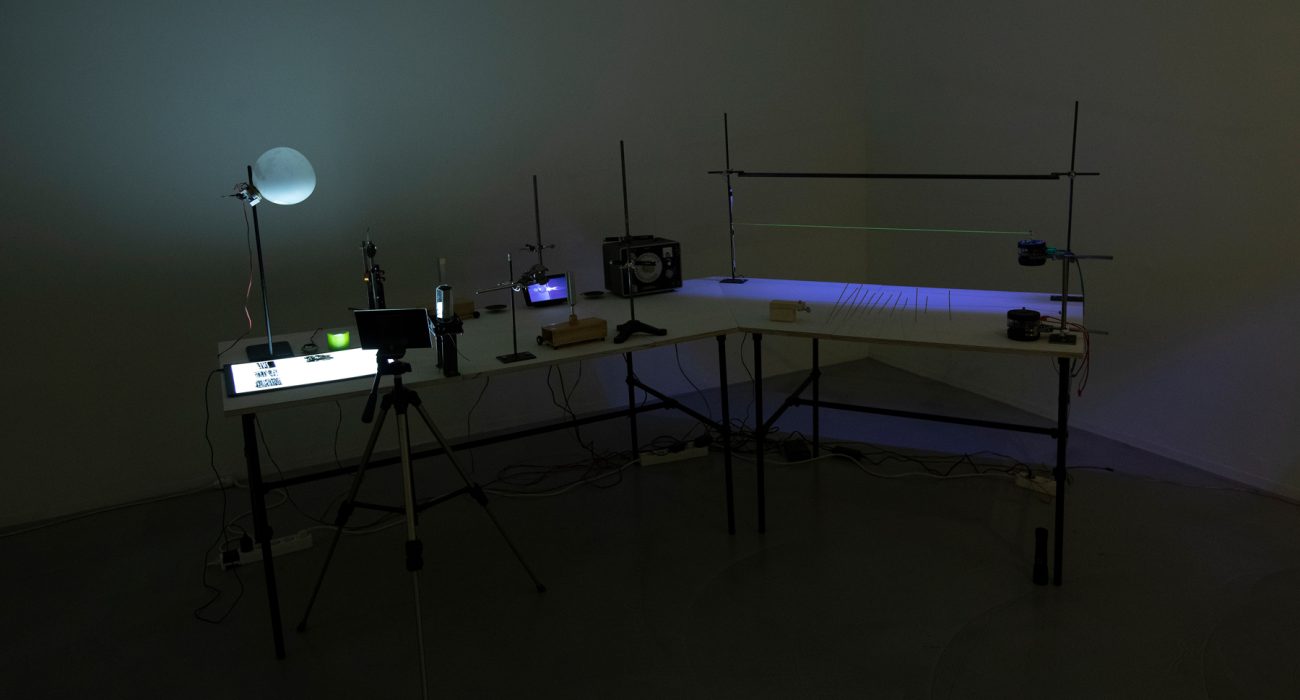 Ways of Seeing Sound
What is sound? What is this phenomenon we can't usually see or touch, and how can we get closer to it?
The Belgian sound artist Els Viaene's research investigates sound at its source; the moment it is shaped. In Ways of seeing sound, she approaches sound as a physical phenomenon and their various visual manifestations, brings her to other worlds and times. This exhibition for Lydgalleriet is a performance and installation where science, sound and sculpture meet, blurring the notions of seeing and hearing, the perception of what we see and hear and how it is interfered with each other.
Concept and realisation: Els Viaene, technical assistance: Koen Daems, video electronics: Elias Heuninck, light design: Simon Siegmann, consultant (Standing waves): Johan Vandermaelen. Thanks to Ghent University Museum and Roland Carchon, Danny Van de Steene and Dirk Eeckhaut. Photo: Lydgalleriet/ Kobie Nel.
18 December 2021 - 23 January 2022
Lydgalleriet
Bergen